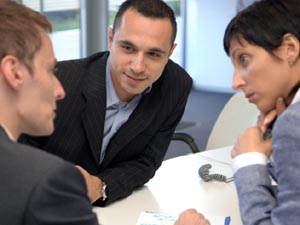 If you state you're withholding information, you create a barrier between yourself and the people you are with. You break the connection.
If you must have secrets, keep even that a secret.
Of course, you must respect confidences, and not share what you're not meant to share. Actually I'd say avoid being in that position too much because it undermines your authenticity and disconnects you from other people.
They say "information is power." Connection with other people is more powerful still.
Don't be a keeper of too many secrets. Your friends resent it.