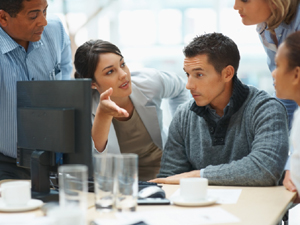 …or hear what's said in our presence?
Particularly when we're challenged by a situation, it seems we focus quite a bit on our thinking about the problem. That seems natural.
And yet…
It tends to mean we stop paying full attention to the information in front of us. We start filtering for those pieces that connect one way or another with what's inside our heads.
And so we miss important facts and implications.
You can see this with children if you ask them a challenging question they can't immediately answer and then gradually offer them new information. It's surprising just how they sometimes miss the apparently obvious significance of new facts.
Perhaps as adults we don't do that.
Or perhaps we do.