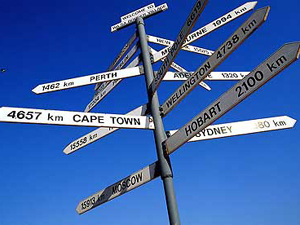 I know you make decisions, but is it really you deciding?
It's a good idea to gather opinion from other people, yes.
But…
At the end of the day, we need to learn to live without the apparent security of our decisions being fully supported by what other people say—at least to lead we do, anyway.
If we're leading the way on something, then there isn't a map to follow, is there? If there was, we wouldn't really be leading. We'd be following someone who has gone before.
To realise our full potential—to make our unique contribution—we need to overcome the fear of relying on our own opinion (and probably let go of the need for anyone to follow too—oddly enough, that's often when they actually do.)
As Dagny Taggart famously says in Ayn Rand's "Atlas Shrugged", "Let nothing—nothing—come above the verdict of your own mind."
In other words, learn to have faith in your own decisions. Yes, test them with others to the extent you can, but stand behind them in the end.
That's the only way to make a difference.