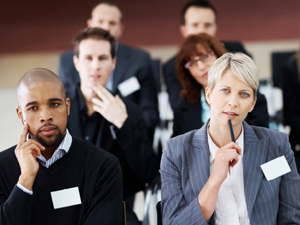 It's the modern management obsession: "governance" and, to a degree, quite rightly so. We do need our organisations and our projects to be well-managed.
The trouble is…
Governance on its own isn't enough to prepare an organisation for the future. We can't legislate for innovation and adaptation. I don't think so anyway.
Somewhere, there needs to be enough freedom to try something new, and forgiveness if it doesn't work out first time.
And yet…
Some organisations and some leaders – or maybe it would be more accurate to say some managers – seem to think that if only they govern rigorously enough, their organisation will be adaptable and agile.
But I believe they stand in the same position as those who attempted to succeed with a Soviet-style planned economy.
A balance is required: a combination of governance and freedom. Sounds like a contradiction? Probably it is, but that's what's needed. And the art of a leader – perhaps as opposed to a manager – is to hold the space for that ambiguity to exist in a tolerable and stimulating way.
What do you think?
Can strong governance and adaptation co-exist? Or is governance alone enough if it's done sufficiently effectively?