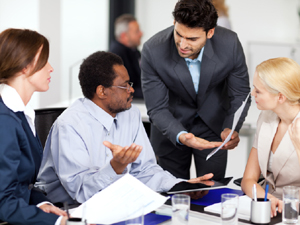 We need to get people's attention from time to time…
We may well need them to accommodate what we need done, or what they need to do to give effect to what we're offering them.
If we expect them to drop everything though, it probably isn't going to happen.
I've made the mistake several times of agreeing to buy a service or product that's been offered to me unsolicited and then found that I don't have the capacity to follow through on the implementation.
So in change and growth, to drop everything isn't a realistic option, and we'll do better if we set the pace accordingly (and choose people who recognise that).
Less is sometimes more, especially in the long haul.