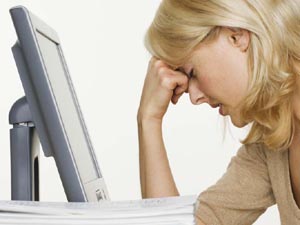 The email Inbox just gets bigger. The paper in-tray still stacks up dauntingly too. And that's not to mention all the other channels: LinkedIn, Twitter, Facebook, Skype text chat, SMS messages on mobile/cell phones, and StumbleUpon to mention only some. Oh I nearly forgot Google+. And then there's Facebook's LinkedIn "me too", otherwise known as Branchout. Ever feel you're caught in the middle of a communication arms race?
So what's to do?
The net effect of all this communication could be the well-known phrase "information overload," but does that description really help us? After all, the information exists whether we chose to look at it or not. How much attention do we pay to a piece of low value information that happens to be on our computer screen versus a piece of high value information that isn't in front of us at all?
Perhaps we need to take charge of our attention and decide where to direct our interest.
Of course…
We can learn various practical techniques for processing information quickly, and they're very valuable too. Will we ever outrun the flood though?
There's another way…
Information flow is a manifestation of a relationship of some kind. Take that relationship to a deeper, more trusting, more profound level and we won't need to handle so much data. The details become unimportant and fall into place much more easily – or can be set aside altogether. Head in the opposite direction away from trust, and you'll need every information-handling trick you can find.
How to take a relationship deeper to a more profound level?
Find out what truly matters to the other person or organization and cherish that sincerely.
Too simple? Maybe not.