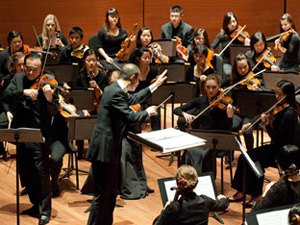 Is everyone playing the same piece? Are they even in the same hall? Assuming, yes, then how unified is the performance?
Ok, the comparison is not entirely valid, because an organization needs to evolve, so some players need to be trying out new things, and new additions to the team need to be practising and tuning up in another room.
But still, as its conductor, are you satisfied with what you hear?
If you yourself were an orchestra, how would you sound?