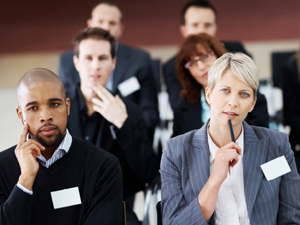 Leaders in businesses and organisations often say they want their people to step up and take more initiative.
Unfortunately…
Some, in the next breath, will say they want certain things done a certain way, and they'll end up directing the action they want. Other times, they'll push back when the to-be-empowered folk come forward with some new and different idea that doesn't quite fit with their view of things.
In other words, they want their people to step up—except, that is, when they don't.
Quite a difficult thing to get right: stepping up some of the time, and only then in someone else's preferred manner.
Could you be in this predicament?
The right review arrangements might be what you're missing.