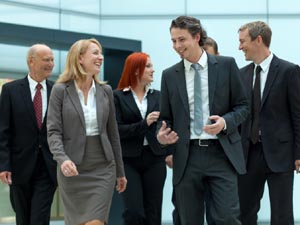 "Be yourself." We're familiar with that advice, and it's good advice. That way we come across as authentic and "real" to other people, which they like, for the most part.
But there's something we miss, and it makes all the difference…
We don't really have just one version of ourselves. We have several, or a range, if you like.
So we have an element of choice: Which one should we be; how should we set the dials; what energy should we choose?
…probably for the version that is most appealing or engaging or effective in the situation, and still authentic.
Looking at it this way, we notice our responsibility, our chance to be at our best. We are in charge of ourselves again.
So…
Which authentic version of you are you choosing?